We've already come across several videos and webinars that highlight the quick and easy process of creating database applications in Delphi. There is also a great number of windows app development tools and libraries that you can effectively use to create a database C++ app. Interestingly, despite the apparent simplicity of the program source code, Delphi is a modern, extremely capable, and high-level programming language that works well for both beginners and professional developers. In this short video, Jim McKeeth will demonstrate how to create a simple database application using C++ Builder.
Building a multi-device FireMonkey application with FireDAC and InterBase
Creating a Database application in C++ Builder and connecting it to a database management system is surprisingly easy and quick. McKeeth utilizes the so-called CRUD functionality which simply stands as Create, Read, Update and Delete, the major operations which are implemented by databases. In this video, Jim McKeeth will demonstrate the creation of the database application from scratch. It started by dragging all the important components into the form. This includes FireDAC, a unique set of Universal Data Access Components for developing multi-device database applications for Delphi, and C++Builder.
In the video, McKeeth uses a sample Employee database provided by FireDAC. It also requires Custom Table and a Grid to display the data. You can also add Field Editor to create variables for each individual field but this is only optional. The video will also show us how to use the LiveBindings framework to bind all objects together, as well as the convenient use of Navigator bars when working with database applications.
To know more about how to easily create a database application using FireDAC and InterBase, feel free to watch the video below.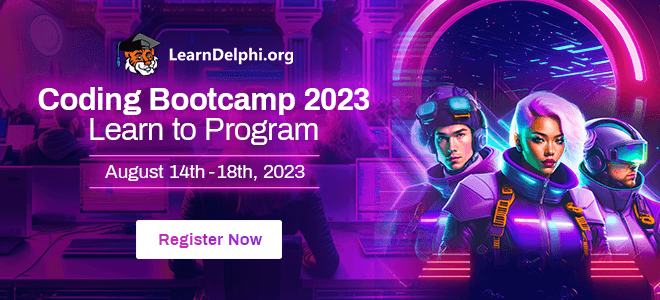 ---