In one of the early sessions of DelphiCon 2021, we learned the importance of the modernization of old IT systems. From here we have learned how modernization can improve the overall system performance and how this could help windows program development much easier and faster. Interestingly, in this session, Dion Mai of AquaSoft will share his story of how they managed to successfully migrate a company's huge database system from an old Delphi 7 version to a newer Delphi Seattle version.
What lesson can we learn from the successful migration story from Delphi 7 to Delphi Seattle?
Unlike the migration talk provided by Oren Aviram who introduced us to Delphi Parser, a software that can be used for easy transition or quick migration from a Legacy IT system like Borland Delphi to a newer version of RAD Studio, this video will share us a very detailed process including the various phases of migration as well as the challenges they encountered in the process and how they were able to overcome those.
The company is Linx Big Farma, a retail software with more than 20 years in the market that is focused on retail for drugstores. Today, Linx Big runs in more than 3 thousand customers with nearly 5 thousand stores using the system. Apparently, the software was previously running in an older version of Delphi (Borland Delphi 7 to be specific). As the company needs to adjust to a growing market, they need to upgrade their operating system to welcome new ideas and features to their customers.
What are the phases of migrating from one version of Delphi to another?
The project is relatively huge as it involves 65 Delphi projects, 194 modules, and 2 million lines of code. The completion of the project took 6 months with 22 in-house members with developers and 3 outsourced developers from AquaSoft. It went through various stages or phases of migration from analysis, execution, and validation. Dion will also share all the struggles, conflicts, and bugs they encountered during each phase. To learn more about their success story, feel free to watch the video below.
Pourquoi pas download a free trial of the latest version of RAD Studio Delphi aujourd'hui?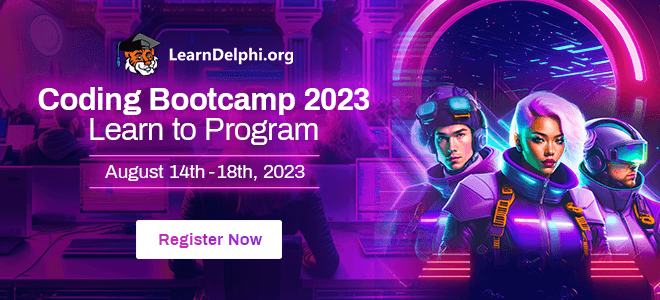 ---